natyrocke
𝕊𝕋𝔸ℝ 𝕎𝔸ℝ𝕊 𝕀𝕏: 𝐓𝐡𝐞 𝐑𝐢𝐬𝐞 𝐨𝐟 𝐒𝐤𝐲𝐰𝐚𝐥𝐤𝐞𝐫 ~ Rebellion War Paint and Review
Updated: Aug 3, 2020
I just finished watching the latest and final installment in the Star Wars Skywalker Saga and I want to give you my complete and honest review along with a quick tutorial on how I created this Star Wars inspired eye look. For the courtesy of others I will start off with a no spoiler review, will go onto the makeup look and then finish off with the spoiler filled review.
★No Spoilers Review★
This movie was absolutely fantastic.
It had a tremendous amount of twists and turns, didn't take the easy, safe or obvious route (as many feared) and left you on the edge of your seat. I laughed, I cried, I cheered, I screamed. It was everything you could want in a movie and I do not understand why the critics rated it so poorly. It is a definite must see not only because it was, in fact, an incredible movie, but also because it is cinematic and generational history. For a spoiler filled review continue on past through Makeup!
★Rebellion War Paint (aka makeup)★
For this look I used:
-Morphe's 35H Hotspot palette colors Papi and Firestarter
-Morphe's Translucent Eye Primer
-Velour Liquid Lip by Jeffree Star Cosmetics in First Class and Christmas mystery from my Jeffree Star Mystery Box Unboxing
-Foundation by Black Radiance Beauty in butterscotch
The Eyeshadow:
1. For this eye-look I started off with Morphe's eye primer and covered the lid.
2. I went all over the lid with Papi using my finger to fully bring out the metallic pigment.
3. I went into the crease with a flat brush on the outer half of the lid and then began to bring the color towards the middle.
4. I took a blender brush and gently blended the two colors together.
5. I picked up some of each pigment on my finger and placed it in the middle to give it a transition color.
The Rebel Eyeliner:
1. I took my eyeliner pencil and lined my eye as normal minus the wing
*I suggest doing the rest in this order, but it's up to you*
2. I took the eyeliner straight up in the middle of the lid
3. Make a small diamond shape at the top of the line followed by two lines underneath following the angle of the diamond
4. Starting from the angled lines come down and curve out the middle line so it's more rounded when reaching the lid liner.
5. Curve out the lid liner to the shape of your eye and you're done!
Next up spoilers. You have been warned...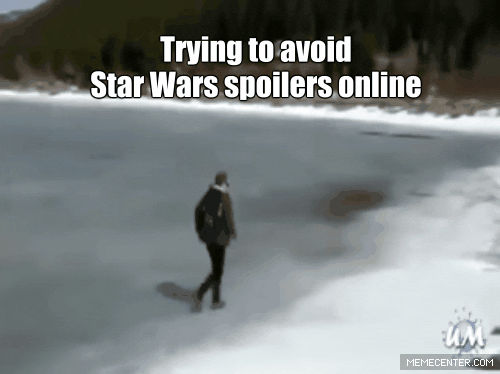 ★Spoilers★
This movie is so complex I don't even know where to begin...
I loved the entire movie and I think there is one thing that killed me, but I will get into that later.
Now let's talk about what I loved:
-The force connecting Rey and Ben was really well done and the fact that Ben couldn't see Rey's surroundings was a really interesting point. I love how they played with that and used it to forward the narrative. I also love that we later find out why.
-That Leia was given such a sweet parting, I think the reason she passed was beautiful as well as respectfully and tastefully done. When she passed I started to well up but what really made me start to cry was seeing Chewie just absolutely lose it.
-The Palpatine twist and that he comes back and is Rey's grandfather. I am really happy they didn't go the safe route and do the whole "oh she was Luke's daughter the whole time WoOoOoooAh" or "Rey and Ben are siblings or cousins" But I also acknowledge it being a bit of a plot whole and needs better explaining as to how it's now possible for people to come back to life.
-The fact that Lando was brought back and was told to go send his love to Leia himself
-The new worlds we get to explore alongside them
-The call back to the Ewoks celebrating at the end of the original trilogy.
-The full circle of Rey going back to where Luke grew up was beautiful and calling herself a Skywalker while Luke and Leia look on after her was a great touch
What I wish was different: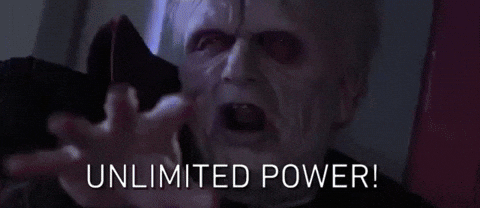 -I wish Ben didn't have to die. But I also acknowledge it was supposed to be the whole coming full circle between Darth Vader and Kylo Ren's story. But it felt very Romeo and Juliet cliche as well as very Harry Potter "one cannot live while the other survives." This was the moment I had been waiting for the entire trilogy and I'm so happy they at least had a kiss. I also still don't understand how when Palpatine dies again why their life force couldn't just be reabsorbed by them especially if the rules are so broken that he could come back to life after decades. But I acknowledge that this was done on purpose to have a great sense of loss as well as joy at the end of a big blockbuster as so many do.
-I really wish we could have seen what happened to our heroes afterwards. I think we all wanted to know who had gone where and who finally paired off romantically or otherwise.
-And finally, tacking on to my last point... it makes me upset that Finn never confessed his feelings to Rey and that he seemed to just keep Rose dangling.
All in all this is an incredible movie! I feel so fortunate that I was able to witness this piece of film history in theaters and I can't wait to hear your thoughts and opinions on this movie!
Keep on Rocke-in'
Love,
Naty