natyrocke
First to try NEWEST BITE Beauty Product! - Power Move Creamy Matte Lip Crayon
Updated: Sep 2, 2020
I am so excited to be one of the first people to try this! Bite Beauty sent me this in collaboration with Influenster for my honest review of their brand new Power Move Creamy Matte Lip Crayon and I have to say I am already in love with this! Read through the end to see my reaction!
It feels great going on, it really glides easily and it is honestly beautiful. I haven't really sought out a lip crayon in a while, but I have to say this will probably be my go to lip product from now on. I own some from Tarte beauty and other companies, but I think this one is the best one I have tried.
Consistency
Most lip crayons are either way too hard and end up crumbling and hurting in application with little payoff or are way too soft with payoff that is all over the place and tend to feel like they are melting off. This crayon is a happy medium and the perfect consistency. This crayon definitely packs a punch and in Açaí Smash it's definitely the perfect shade for a variety of skin tones and hair colors.
Let's move on to my official pro's and con's lists!
Pros
-Glides on easily
-Very Pigmented
-Matte that doesn't dry you out
-Cute packaging
-Good amount of product
-Vegan, clean beauty
-Smell's great, but also might be a con for some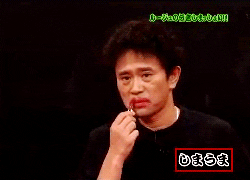 Cons
-I enjoy the smell, but it might be too much for others *I will add that although the smell is strong in the tube, it seems to dissipate quickly once applied
-The price point is pretty comprable to other brands, but at $24 it's not the most budget friendly option out there
All in all I really enjoyed this product and definitely see it being my go to from now on.
Watch my unboxing and first impression! 👇🏼
#cleanlipcrayon #stylewithbite #bite #bitebeauty #mua #makeup #review #makeupreview